<!- sidebar-file='/sites/www.saintleothegreatschool.com/web/slg/_zumu_sidebar.html' -->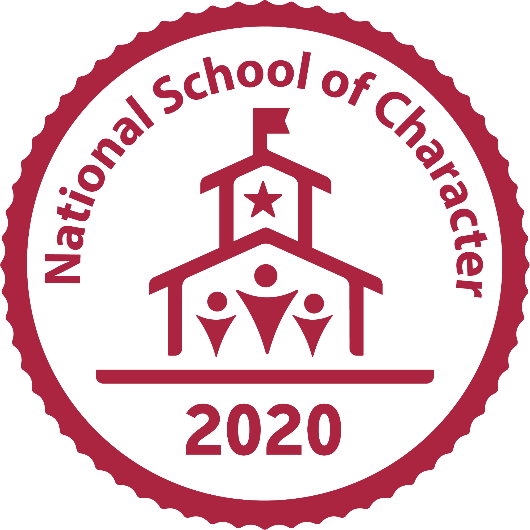 Saint Leo the Great School is proud to announce that in addition to our recent recognition as a 2020 New Jersey School of Character, we have now been recognized as a 2020 National School of Character. Saint Leo's is the first school in the Diocese of Trenton to be designated as such and one of only 84 schools throughout the country to be recognized as a 2020 National School of Character.
Character.org, a national advocate for character education, certifies schools that demonstrate a dedicated focus on character development which has a positive effect on academic achievement, student behavior, and school climate. These schools serve as an exemplary model for all schools across the United States.
During challenging times, it is even more critical that we ensure the continued spiritual, academic, and personal growth of our students. At Saint Leo the Great, our CHARACTER keeps us LION STRONG!
Congratulations to all!
To view Saint Leo's Press Release, click here.
Click above to see all of our great submissions from our School Spirit Day!
<!- box:box-2 -->
Quick Links
2020-2021 Re-Registration
Email Login
Forms
Homework
Lion's Den
Monthly Calendar
Nurse's Office
Parent Portal
Parish Website
Staff Directory


Check out our amazing Preschool program.
More...
Alumni
Thank you for being a part of what makes Saint Leo the Great so great - our students!

Alumni are invited to participate in our Playground Brick campaign to honor the past, present, and future of our school.
Please click on the link below for details.
Playground Brick Order Form
Keeping our alumni abreast of the great things that are going on at Saint Leo's is important, and assisting us in this endeavor is a new initiative, the Catholic Alumni Program (CAP).  CAP is designed to help us connect with our alumni and generate support for Catholic education.  This new program has enabled us to be in contact with many of our graduates who consistently affirm that their Catholic education played an enormous role in shaping their lives.
Catholic Alumni Partnership (CAP) Website
Please use the form below to let us know of any changes of address or other biographical updates.
We will continue to keep you updated on all of the great things happening here at Saint Leo's. 
Your ongoing support is always appreciated.