<!- sidebar-file='/sites/www.saintleothegreatschool.com/web/slg/_zumu_sidebar.html' -->
<!- box:box-2 -->
Quick Links
Email Login
Forms
Homework
Lion's Den
Monthly Calendar
Nurse's Office
Parent Portal
Parish Website
Staff Directory
Summer Assignments
Last week our students launched our Positivity Project by discussing why Other People Matter. Throughout the week, discussions and activities were implemented within each classroom. This week's character trait word is CURIOSITY. As a child being curious is a natural process of development, it allows them (and us) the opportunity to seek answers to any questions they may have. This desire to better understand our world sparks the path for increased knowledge and wisdom. Encourage your children to ask questions, and model for them your own curiosities. Here at Saint Leo the Great School, our faculty and staff welcome our students curiosities and look forward to fostering creative young minds.

For more information about CURIOSITY please click here or visit www.posproject.org.
<!!!!!!!!! DO NOT USE THE WYSIWYG EDITOR WITH THE PAGE !!!!!!!!!!> <!!!!!!!!! THIS MEANS YOU NEIL !!!!!!!!!>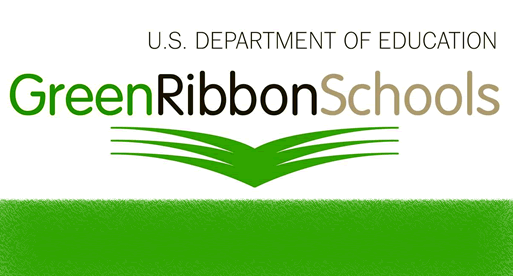 Saint Leo the Great School Named 2019 New Jersey Green Ribbon School
To view Saint Leo's Press Release, click here.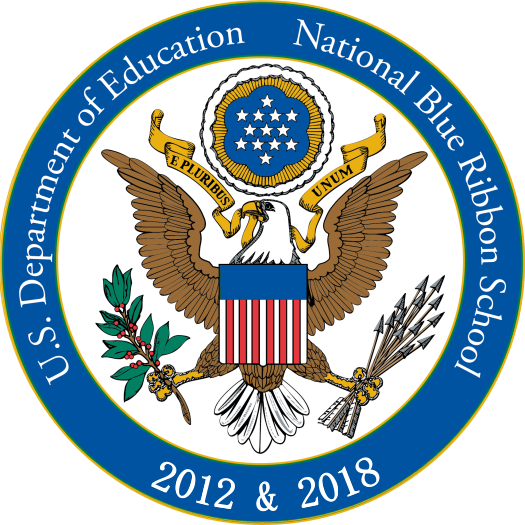 U.S. Department of Education Honors Saint Leo the Great School with Consecutive Blue Ribbon School of Excellence Awards
To view Saint Leo's Press Release, click here.
To view our 2018 National Blue Ribbon School Profile, click here.
Congratulations to our Saint Leo the Great Community – our students, faculty, staff, and parents – on receiving these coveted recognitions!
A Message from the Principal
On Wednesday evening, September 18th we will hold our annual Back to School Night program for students in Grades 1-8. Parents will have an opportunity to meet their children's teachers and receive an overview of individual classes. This will provide an opportunity to get to know your children's teachers and learn about the goals and expectations for the 2019-2020 school year.
The doors will open at 6:00 PM in the AAC. At 6:30 PM we will begin the evening with remarks from Administration. Classroom visits will begin promptly at 7:15 PM.
In preparation for Back to School Night, during school, students in Grades 5-8 will complete a schedule form, including class name, teacher's name and room number. Those parents with more than one student at Saint Leo's may wish to create a "split schedule," with planned visitations to different classes.
A blank copy of this schedule can be found by clicking the following link:
Back to School Night Parent Schedule 2019-2020
I hope you will join us for what promises to be an informative and exciting evening!
Sincerely,
Cornelius Begley
Principal
Upcoming Events
Today:
Fri Sep 20
"A Day"
Sun Sep 22
8th Grade Rite of Enrollment Mass (11:30AM)
Tue Sep 24
Scholastic Book Fair
Wed Sep 25
Scholastic Book Fair
Thu Sep 26
Scholastic Book Fair
Fri Sep 27
"B Day"
Scholastic Book Fair
Sun Sep 29
Father John's 45th Anniversary Mass (Ticket Only)
Tue Oct 1
PTA Open House (7:ooPM-Cafeteria)
Fri Oct 4
"A Day"
Feast of Saint Francis of Assisi (9:00AM Mass)
Blessing of the Pets
Preschool Early Dismissal
Google/Ical Link
Your generous financial support is needed to build the "Classrooms of Tomorrow" and to make our dream a reality.
To make your donation to the "Classrooms of Tomorrow" building project please click on the "Donate Now" icon above.Logout
To learn more about this important project please click on the "STEAM" icon above.
To learn how you can sponsor a classroom in your family's name and create a lasting educational legacy please contact Mr. Cornelius Begley, Principal, at 732-741-3133.
Thank you for your support. Your donation is greatly appreciated.