<!- sidebar-file='/sites/www.saintleothegreatschool.com/web/slg/_zumu_sidebar.html' -->
<!- box:box-2 -->
Quick Links
Homework
Lion's Den
Monthly Calendar
Parent Portal
Staff Directory
Forms
In the News
Nurse's Office
Parish Website
Email Login
This week's character trait word is LOVE. LOVE can be shown in many ways, whether through words or a simple act of kindness. As parents, we demonstrate unconditional love on a daily basis. Our faith consistently reminds us of the LOVE Jesus has for all of us and we discuss these teachings with our students throughout their school day.
For more information about LOVE please click here or visit www.posproject.org.
<!!!!!!!!! DO NOT USE THE WYSIWYG EDITOR WITH THE PAGE !!!!!!!!!!> <!!!!!!!!! THIS MEANS YOU NEIL !!!!!!!!!>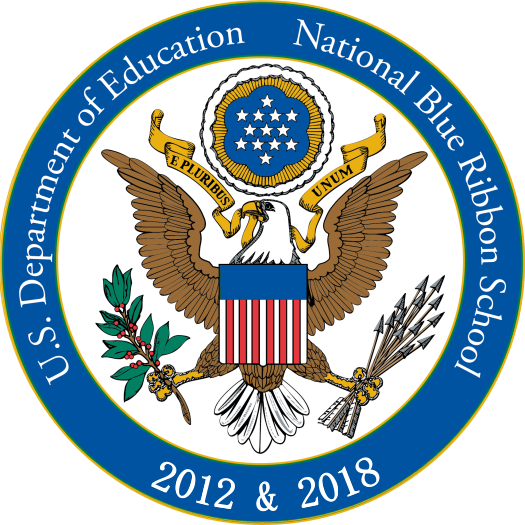 U.S. Department of Education Honors Saint Leo the Great School with Consecutive Blue Ribbon School of Excellence Awards
To view Saint Leo's Press Release, click here.
To view our 2018 National Blue Ribbon School Profile, click here.
Congratulations to our Saint Leo the Great Community – our students, faculty, staff, and parents – on receiving this coveted recognition!
A Message from the Principal
On Groundhog Day, Punxsutawney Phil informed us that he thinks we may see an early spring . While we hope that he is correct, it is important that everyone continues to be prepared in case we have a delayed opening or school closing due to inclement weather.
In the event of a delayed opening, early release, or school closing due to inclement weather or emergency, the following procedures will be followed:
Our school website will include notification of delayed opening, early dismissal and/or emergency closing.
A detailed Message will be sent to parents' emergency numbers. Please keep School Messenger contact information updated.
Saint Leo the Great School has students that reside in multiple public school districts. The public school districts determine whether or not buses will run during inclement weather. Saint Leo's Administration must consider multiple school district busing schedules when determining whether to have a delayed opening, early release or school closing.
In certain cases of inclement weather, Saint Leo's will run a delayed opening schedule. On delayed openings, students must not be dropped off at school earlier than the stated time. In the event that a district's schedule (and therefore, its transportation) does not coincide with Saint Leo's schedule, it is the responsibility of the parents to make the necessary, realistic efforts for him/her to attend school.
Please remember that the safety of all is our first priority when making these decisions. Thank you in advance for your patience and flexibility.
Sincerely,
Cornelius Begley
Principal
Saint Leo the Great PTA's Annual Gala will be held on February 23, 2019.
Please click on the icon above to buy Gala tickets and
raffle basket & 50/50 packages.
If you have any questions regarding registration for the gala, please contact McKenzie Hurley at
mlhurley20@gmail.com
.
Upcoming Events
Today:
Fri Feb 22
"A Day"
Sat Feb 23
PTA Annual Gala (Ocean Place Resort)
Tue Feb 26
First Communion Parent's Meeting (7:00PM)
Thu Feb 28
Lifetouch Spring Photo Day
Google/Ical Link
Your generous financial support is needed to build the "Classrooms of Tomorrow" and to make our dream a reality.
To make your donation to the "Classrooms of Tomorrow" building project please click on the "Donate Now" icon above.Logout
To learn more about this important project please click on the "STEAM" icon above.
To learn how you can sponsor a classroom in your family's name and create a lasting educational legacy please contact Mr. Cornelius Begley, Principal, at 732-741-3133.
Thank you for your support. Your donation is greatly appreciated.