<!- sidebar-file='/sites/www.saintleothegreatschool.com/web/slg/_zumu_sidebar.html' -->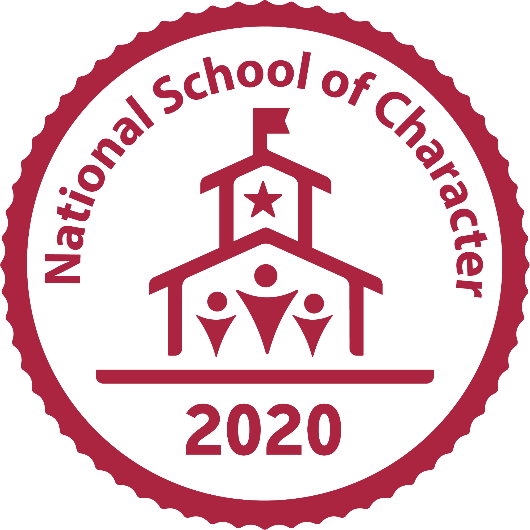 Saint Leo the Great School is proud to announce that in addition to our recent recognition as a 2020 New Jersey School of Character, we have now been recognized as a 2020 National School of Character. Saint Leo's is the first school in the Diocese of Trenton to be designated as such and one of only 84 schools throughout the country to be recognized as a 2020 National School of Character.
Character.org, a national advocate for character education, certifies schools that demonstrate a dedicated focus on character development which has a positive effect on academic achievement, student behavior, and school climate. These schools serve as an exemplary model for all schools across the United States.
During challenging times, it is even more critical that we ensure the continued spiritual, academic, and personal growth of our students. At Saint Leo the Great, our CHARACTER keeps us LION STRONG!
Congratulations to all!
To view Saint Leo's Press Release, click here.
Click above to see all of our great submissions from our School Spirit Day!
<!- box:box-2 -->
Quick Links
2020-2021 Re-Registration
Email Login
Forms
Homework
Lion's Den
Monthly Calendar
Nurse's Office
Parent Portal
Parish Website
Staff Directory


Check out our amazing Preschool program.
More...
Lunch
We have been spending the summer getting the kitchen ready, creating fresh and new menu items, and sourcing sustainable products that we will be introducing over the next few months. This year the students will be seeing changes in the café that will hopefully help them continue to develop a healthy lifestyle.
The goal of the cafeteria is to provide healthy, nutritious lunches and model good eating habits, enabling all students to concentrate, participate, and learn to their full potential. We believe that students who choose healthy and balanced meals learn more effectively.
Our menus are designed to ensure students receive a balanced meal that meets their nutritional needs and of course, tastes great! Some of the offerings will include homemade soups with fresh cut vegetables, scratch tomato sauces, and fresh fruits daily. Using fresh ingredients is not only more beneficial for overall health, but a great way to have students try new foods!
Lunch of the Day
This year we will be offering a new meal plan that will do just that by providing a lunch that includes a main entrée, fresh vegetable choice, and fresh fruit choice. Every day, students will be able to purchase a full lunch meal for the cost of $5.75. Please refer to the monthly menus for descriptions of meals that will be available daily. You will also notice a "Deli De Jour" listed for each day. If a student does not opt for the main entrée, they may substitute for the deli item or a peanut butter and jelly sandwich. Some items will still be available for purchase a la carte.
Preorder Lunches
We will continue to provide the service of online preordering for all grade levels. This option allows you to custom make a lunch for your child by choosing items from our preorder list. These items will be packed in a bag labeled with your child's name and will be ready for them at their scheduled lunch giving your child more time to eat.
Please refer to the preorder menu calendar to see what items are offered each day. Choices may change daily based on availability. The main entrée will not be available for online preorders. Note: Preorder lunch will need to be placed no later than the night before by 11:59 pm.
MySchoolAccount
Our online service provider remains MySchoolAccount. Please visit www.myschoolaccount.com to create an account. Student accounts can be funded and reviewed as well as preorders placed through this service. As always, students can also fund their accounts via check or cash at the café.
If you have any questions please do not hesitate to contact the at cafeteria@saintleothegreatschool.com or 732-741-3136.