<!- sidebar-file='/sites/www.saintleothegreatschool.com/web/slg/Principal/A Message from the Principal/_zumu_sidebar.html' --> <!- box:side-1 -->
A Message from the Principal
2020-2021 Saint Leo the Great School Return to School Plan (pdf)
A Message from the Principal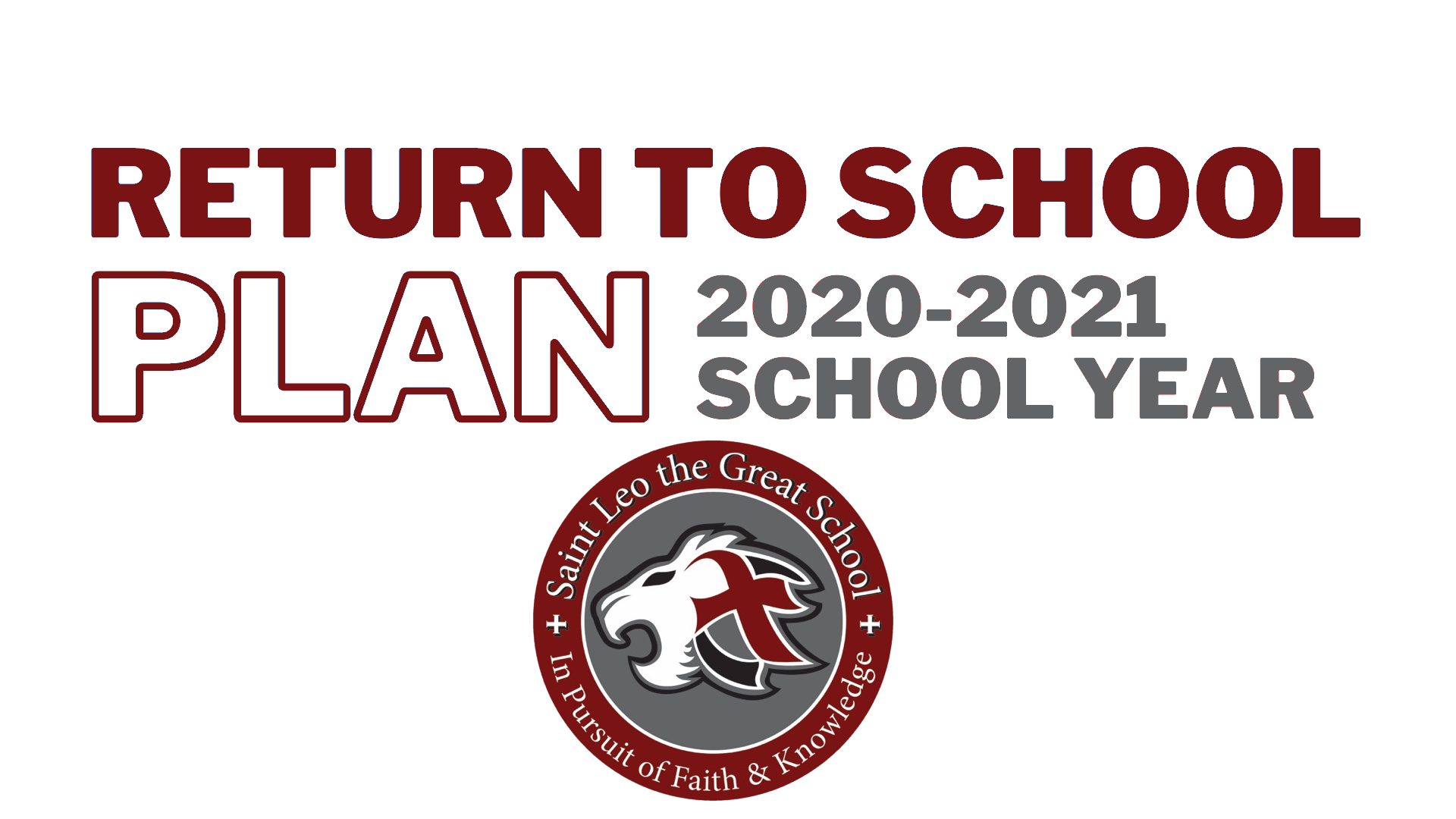 July 30, 2020

Dear Parents and Guardians,

I hope that you and your families are safe and healthy and enjoying the summer as much as possible. Thank you for your support and understanding as we continue to respond to the unexpected events that follow the COVID-19 pandemic.

There continues to be questions related to how Saint Leo the Great School plans to reopen in September. Our first priority is the safety of our students and employees. Be assured that we have been working diligently on our re-start plan and we are pleased to say that Saint Leo the Great School will be reopening in a full day, full capacity model for five days a week.
The complete reopening plan is available by clicking the icon above. 
In the meantime, steps have already been taken to ensure that the environment for our students and employees meets or exceeds the standards outlined by the Governor of New Jersey.
Measures already taken include:
The renovation of all bathrooms with no-touch equipment
The installation of no touch hand sanitizers
The complete cleaning of the entire school with an electrostatic disinfecting process
The scheduling of a hospital grade deep cleaning process
The cleaning, disinfecting, and sanitizing of all air ducts
The purchase of designed desk top safety and security shields necessary for social distancing
In designing the plan, we gathered input from a representative cross section of knowledgeable people and principal stakeholders.  We have been planning for increased safety procedures that can be utilized at every location and have listened attentively to new and emerging information from the various agencies listed in the plan.  
The technology phase of our plan includes:
Redesigning and upgrading the school website set for release on August 1st
Changing employee email addresses to an easier format effective August 1st
Creating an Office 365 account with access to Microsoft Teams for each student
Incorporating various virtual learning platforms into our curriculum should the need arise
We would like to continue school as normal with enhanced safety precautions in place by:
Allowing parents/guardians the opportunity to choose between in-person and remote-only learning opportunities for their children
Providing teacher plans that facilitate meaningful and multifaceted lessons that can be utilized in either area of learning
Creating an early warning system to identify students exhibiting academic/behavioral concerns
Designing an effective grading and attendance system to rise to the challenge of the virtual learning environment 
Upgrading the capacity of our school health care by providing effective health screenings and utilizing an online Health Screening platform
Limiting points of entry and staggering arrival and dismissal times
Administering random, non-invasive temperature checks for both students and employees
Arranging protocols for symptomatic students and employees
Establishing re-admittance procedures after an illness
Instituting regulations regarding face coverings for students and employees
Reminding students/employees of personal hygiene, emphasizing social distancing, maintaining general disinfection measures, and displaying signage to reinforcing these guidelines 
Following guidelines from the Diocese of Trenton and the NJSIAA regarding sports and extracurricular activities
Providing a secure environment for PM Care
Restricting visitors to the school
Fostering student mental health and wellness by incorporating trauma-informed approaches for social emotional learning into classroom curriculum 
You are strongly encouraged to frequently visit our web page for up-to-date and accurate information.  Please be reminded that our priority is to keep everyone healthy and safe. We will keep you updated as we continue to evaluate and revise, if necessary, our Return to School plan.
Thank you for your continued support and positivity as we continue to strive to do what is best for our entire community. As always, please do not hesitate to contact me if you have additional questions or need clarification of our plan. 
I wish you good health and happiness during the remaining months of summer, and I look forward to welcoming all of our Saint Leo the Great families back in September!
Sincerely,
Cornelius Begley
Principal